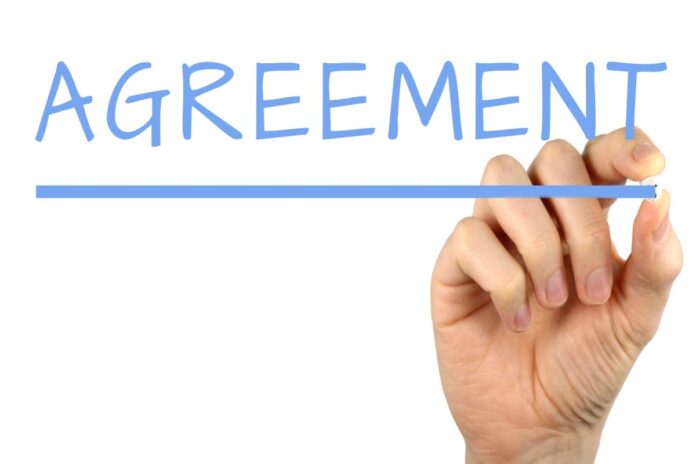 This article is written by Kishita Gupta, a graduate of the Unitedworld School of Law, Karnavati University, Gandhinagar. This article discusses the party wall agreement in accordance with the Party Wall etc. Act 1996 of the United Kingdom. The discussion will include the types of party wall agreements, when they are needed, and various other aspects in relation to the existing legislation.
It has been published by Rachit Garg.
Introduction
Have you ever had a dispute with your neighbour? The dispute might have been regarding any petty subject such as loud noises, waste disposal, or any other similar situation. But have you ever had a dispute with your neighbour when you wish to start construction on your premises, which includes an extension of your building or some other work which may directly affect your neighbour? Well, if you are planning to start construction on any such premise that will directly affect the neighbouring premise, then you need to first get their consent through a party wall agreement. In order to regulate such disputes, the United Kingdom has legislation in place which is known as the Party Wall etc. Act 1996.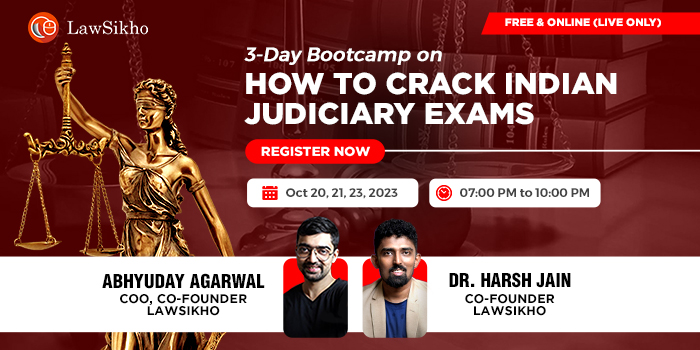 In this article, the author has attempted to analyse the party wall agreements through the UK's statute, which is known as the Party Wall etc. Act 1996.
What is the Party Wall etc. Act of 1996
The Party Wall etc. Act of 1996, which extends to England and Wales, was introduced in order to prevent and settle disputes between neighbours when any building activity is planned that would affect the nearby homes.
In essence, a party wall notice is required for any activity that might have an impact on a property's structural stability or strength. A party wall surveyor will be able to provide more information if you are unsure whether the work you are doing calls for a contract.
The Party Wall Act was created with the intention of protecting all parties, despite the fact that it may appear like a hassle. In the event that something unforeseen happens, you will be protected, provided your work completely corresponds with the notice provided.
What is a party wall
The first thing you should understand is what a party wall, which is also referred to as a common wall or a demising wall, is. It is a partition that separates two adjacent buildings and is used by the occupants. This can be two residences, two businesses, or a mix of the two. It is usually a structural and load-bearing wall, constructed along a property line with about half of the wall's thickness on either side of it.
There are numerous possibilities for legal ownership of the wall, it could belong to both tenants, to one of the others, or partly to one and the other. This is why arguments generally emerge when one party wishes to adjust something to do with the party wall.
The Act recognises two types of party walls:
Party wall type A
When a wall runs along the border of a plot of land that is owned by two (or more) separate people, it is referred to as a "party wall." Such a wall can be a "party fence wall," a portion of one property, or it can divide two or more buildings. A wall is referred to as a "party fence wall" if it is not a part of a building and is used to divide fields that belong to various owners (for example, a garden wall). Wooden fences are excluded from this.
Party wall type B
If a wall is entirely on one owner's property but is being used by two (or more) owners to divide their buildings, it is also referred to as a "party wall." An example could be a situation where one person constructs the wall first and another simply builds their building up against it rather than creating their own wall. Sections on either side or above are not 'party'; just the portion of the wall that separates things is. Additionally, the term "party structure" is used in the Act. This is a more general phrase that could refer to a wall, floor partition, or other structure dividing buildings or areas of structures that are reached by different stairs or entrances (for example, flats).
Types of party wall agreements
Now that we are aware of what a party wall is, we need to understand the various types of party walls, which are identified by the Party Wall etc. Act. Therefore, in this section of the article, the author has discussed the three types of party walls. These are as follows:
Line of junction
A line of junction is an arbitrary boundary separating the property of two adjacent proprietors.
When lands owned by various parties are adjacent, Section 1 of the Party Wall etc. Act is applicable, and:
along the line of junction are not constructed; or
near the line of connection, are constructed only to the height of a boundary wall (not being a party fence wall or the external wall of a building),
Both owners want to construct on any portion of the line of the junction.
The notification, which must include a description of the intended work, must be given by the party intending to construct the wall at least one month before they intend the building work to begin.
Party structure
When the owner of a property, also referred to as the "building owner," plans to carry out any construction work covered by the Party Wall etc. Act of 1996, one of the notices that must be given is the party structure notice.
A party structure notice relates to Section 2 works, which are concerned with existing party structures, such as party fence walls, floors, and partitions (basically, a boundary wall between lands in separate ownership that is built astride a boundary), party walls, floors, and partitions (that separate building or parts of buildings), and, in some cases, a neighbour's independent property.
These tasks frequently involve cutting holes for beams and padstone insertion, cutting in flashings, removing chimney breasts, and other similar tasks.
It is important to note that when you are planning on sending a party structure notice, it must be sent at least two months before the intended start date of the work. Unlike the other two notices (the Notice of Adjacent Excavation and the Notice of Line of Junction), which must be served at least one month before work begins, this one is optional.
In this figure, we can notice that the new beam and the new roof are built into the party wall. This is an example of a party structure party wall.
Adjacent Excavation
You might need to give your neighbour or the adjacent owner an Adjacent Excavation Notice if you want to develop an addition to your property that would require digging foundations. In accordance with Section 6 of the Party Wall Act of 1996, a notice must be given to an adjoining owner in the following situations:
The first situation is where excavation is three metres or less from the neighbouring owner. According to Section 6(1), you must write an adjacent excavation notice if you are excavating foundations that are lower than the neighbour's foundations and within three metres of their building. The horizontal distance to the closest garden wall, garage, and main house itself must be measured with a tape measure.
The second situation is where foundations are excavated up to six metres away from an adjacent owner's building and below a line drawn at a 45-degree angle from the bottom of its foundations, taken at a line parallel to their external wall. This is covered by the Party Wall Act, Section 6(2).
When is a party wall agreement needed
If you intend to do any building work close to or on a party wall, you must first get a party wall agreement. You are required to inform your neighbours, provide them with a party wall notice, and create a written party wall agreement. Although they won't serve the notice on your behalf, a builder or an architect you hire should be able to give you advice in this regard.
You must get a party wall agreement before beginning the following construction projects:
Any work on the party walls that separate semi-detached homes from terraced homes.
Work includes 'party structures' that are shared, such as the floors between apartments.
Work on the garden's perimeter walls.
Excavation work or underpinning close to or adjacent to the party wall (within 3-6 metres).
Converting a loft that requires cutting through a party wall.
The installation of a damp proof course in a party wall.
In case of building higher or thicker party barriers.
Constructing an addition with a second story over a shared wall.
Adding a new wall to the party wall or off it.
Section 2 of the Act lists various categories of work that a building owner can get done. The rights that are most often invoked are:
Cutting a hole through a wall to accept a beam's bearing (for a loft conversion, for instance), or inserting a damp proof course completely through the wall.
To expand the party wall's height and/or thickness and, if necessary, remove any projections that prohibit you from doing so.
To tear down and rebuild the party wall in order.
To support the wall's entire thickness.
To cut into an adjoining owner's independent building if necessary to safeguard two adjacent walls by installing a flashing from the upper over the lower.
Work where a party wall agreement is not needed
Some party wall improvements can be so minimal that serving a notice under the Act wouldn't typically be deemed to be necessary. Drilling into a party wall to add or replace recessed electrical cabling and sockets; cutting into a party wall to replaster, and fixing plugs and screws for standard wall units or shelving are all examples of activities that can be too minor to require notice under the Act. The important question is whether your proposed work could have an impact on the overall structural integrity and support functions of the party wall or harm the adjoining owner's side of the wall. If you are unsure whether the proposed work necessitates a notice, you might want to consult with a building professional.
Party wall notice
It is certainly better to extensively discuss your intended work with the adjoining owners before giving written notice of your intentions to them (or have a professional counsel act on your behalf). If you and your neighbours have already resolved any potential issues, they should be willing to agree to your request if you serve them the notice. It is not necessary for you to appoint a qualified advisor to deliver the notification on your behalf.
Despite the Act's lack of an established form, the notice must contain the information listed below:
Name and home address (joint owners must all be named, for example, Mr. and Mrs. B Owner).
The building's address where work is to be done (this may be different from your main or current address).
A thorough account of everything you intend to do, including any plans you may have (though you must still describe the work itself) (which must not be before the relevant notice period has elapsed).
In the case of intended excavation, whether you intend to fortify or safeguard the adjoining owner's building or structure's foundations, the said intention must be specified in the notice. The notice must be accompanied by plans and sections displaying the location, depth, and proposed building's position, as well as any proposed excavation or foundation.
The notification needs to be dated, and it is good practice to make it clear that it is a notice issued in accordance with the Act. The adjoining owner(s) may accept the notice in person or via postal mail. You can address the notice to "The Owner," including the address of the premises, and fix it to a prominent area of the grounds in case the neighbouring property is empty or the owner is unknown. The local authorities are not required to be informed of your notice.
One has to serve the party wall notice at least two months before the day that works on the party wall is scheduled to begin. Even after reaching an agreement on the work, the adjoining owner is not required to consent to early work commencement. It is advisable that the building owner should serve the notice before the date when they are planning to start with the intended construction because it remains valid only for a year.
Rights of the adjoining owner
The adjoining owner has various rights when it comes to party wall agreements. Some of them are mentioned as follows:
They can choose a surveyor to settle any disagreements;
They can compel the taking of reasonable precautions to safeguard their property from potential harm;
They should not experience any unnecessary discomfort;
They are bound to receive compensation for any loss or harm brought on by pertinent works;
Before beginning any significant work, they can request security for expenses as a precaution against the possibility of being left in a difficult situation if they have to stop early.
There are no enforcement mechanisms under the Act for failed notice obligations. Nevertheless, if your neighbour begins work without giving you the required notice first, you may attempt to halt the construction with a court injunction or pursue other legal remedies. Before starting such a course of action, it is advisable that you seek competent legal guidance.
What happens after the notice is served
A person who receives notice of an impending work has the option to express his approval, disapproval, or indifference in writing. A dispute is deemed to have arisen if, after a period of 14 days following the service of your notification, the recipient has not taken any action.
After receiving notice of intended work, a person has one month to submit a counter-notice outlining any extra or modified work he would like executed for his personal benefit. Within 14 days of receiving a notice, the recipient must inform the building owner of their intention to provide a counter-notice.
If you receive a counter-notice, you have 14 days to respond to it before a dispute is deemed to have started. Your receipt of the notice shouldn't be unexpected. If you and your neighbours have already resolved any potential issues, they should be willing to agree to your request if you give them the notice.
It needs to be noted that even with consent, you are still required to follow the Act's requirements, such as avoiding unnecessary inconvenience and, when necessary, providing temporary protection for nearby buildings and property. The notice of consent just confirms that nothing is "in dispute" at that moment.
In case the neighbours refuse to consent to the party wall agreement
The simplest method to resolve any disagreement is through a respectful conversation with your neighbour. All agreements must be in writing.
The next best thing is to agree with the adjoining owners to choose a person who the Act refers to as an "Agreed Surveyor" to provide an "Award" if you cannot come to an agreement with them. The surveyor should not be the same individual you're planning to hire or have already hired to oversee your construction. As an alternative, the award may be provided jointly by a surveyor appointed by each owner. A third surveyor will be chosen by the two appointed surveyors (who would be called in only if the two appointed surveyors cannot agree).
Surveyors chosen in accordance with the Act's dispute resolution system must always take into account the rights and interests of both owners when drafting an award. It is their responsibility to settle disputes amicably and practically.
When each owner appoints a different surveyor, the surveyors are required to communicate with those owners and present the desired outcome for each owner. The surveyors, however, do not represent the various owners as their representatives. They must always act within their legal authority and work together to create a just and impartial decision.
You can appoint a second surveyor on the adjoining building owner's behalf if a dispute has developed and they refuse to name a surveyor in accordance with the dispute resolution procedure. You won't be able to appoint an "agreed surveyor" in this situation. Your own surveyor will give you advice regarding the choice of a second surveyor on the adjoining owner's behalf.
Party wall surveyor
According to the Act, a "surveyor" is anyone who is not a party to the dispute. This implies that you can choose just about anyone to serve in this role. The surveyor should, however, be well-versed in both managing the Act's administration and construction.
The "Agreed Surveyor" should not be the person you and your neighbour have hired to oversee the construction. It is challenging to be in charge of seeing that the job is finished while also fully respecting the rights of the neighbours. If a person has previously been engaged by another party to handle a disagreement, your neighbour might be less willing to accept jointly designating that person.
It must be noted that it is on the discretion of the surveyor (or surveyors) to decide who will be paying the fees for drafting the award and determining whether the work has been completed in line with the award. If the work is purely for the building owner's benefit, the building owner will typically cover all expenses related to drafting the award.
Surveyor's duties
The primary duty of a party wall surveyor is to draft an "award," which is also known as the "party wall award." The party wall award is a document that contains the following information:
It outlines the task that will be done and specifies when and how it should be done (for example, not at weekends if the buildings are domestic properties).
It also outlines any additional work that is necessary (for example, necessary protection to prevent damage).
It frequently keeps a record of the neighbouring property's state prior to the start of the work (so that any damage to the adjoining land or buildings can be properly attributed and made good).
Further, it enables access for the surveyor(s) to observe the work as it is being done (to see that they are in accordance with the award).
When the work is finished, it is a good idea to maintain a copy of the award with your property deeds.
Unless a court orders a modification, the award is final and enforceable. Each owner has 14 days to file an appeal against an award with the county court. Owners should only appeal to the county court if they think the surveyors' decision is inherently flawed. An appeal should not be taken lightly, and an owner who is thinking about one may want to get legal counsel.
Can I access the neighbouring property to get my work done
An adjoining owner and/or occupier is required by the Act to grant access to any surveyors designated as part of the dispute resolution process, as well as to your workmen and your own surveyor, architect, etc., as needed to carry out the Act-required work (but only for those works).
As noted above in the article, if you want to use these rights of access, you must notify the adjoining owner and occupant in advance by serving the party wall notice. The Act stipulates that a 14-day notice period is typically required. Refusing access to or obstructing someone who has a right to be somewhere under the Act is illegal and can be punished in magistrates' court if the offender knows or has good grounds to believe that the person has a right to be there.
Your workers and your own surveyor, architect, etc. may enter the premises after completing the required processes if they are accompanied by a police officer, in case the adjacent property is closed (for example, an uninhabited property). You should talk to your neighbour about access for future projects. As this will allow a finer finish to the side of the wall that they will witness, it is frequently in the adjoining owner's best interests to grant access voluntarily to construct a wall or carry out works for which there is no statutory right of access.
How to draft a party wall agreement
Sample party wall agreements
Line of junction
Party structure
A sample party structure party wall agreement can be accessed by clicking here.
A sample of positive acknowledgement of the party structure agreement can be accessed by clicking here.
A sample of negative acknowledgement of the party structure agreement can be accessed by clicking here.
Adjacent excavation
A sample adjacent excavation party wall agreement can be accessed by clicking here.
A sample of positive acknowledgement of the adjacent excavation agreement can be accessed by clicking here.
A sample of negative acknowledgement of the adjacent excavation agreement can be accessed by clicking here.
Important terms to remember while drafting a party wall notice
While drafting a notice for a party wall, one needs to be aware of the following terms:
Building owner – The property where the proposed work is to be done is owned by this person. If the property is owned jointly, the notice must include both names or all names.
Building owner's main address – The primary mailing address should be the building owner's main address. It is necessary for it to match the building owner's address.
Building owner's building – The address of the premise where work has to be carried out.
Adjoining owner – The neighbour of the premise where the building owner wants the work to be carried out is known as the adjoining owner. In the notice, they will be referred to by their full name, if that name is known. If in such a case, the identity is unknown to the building owner, then the adjoining owner can be referred to as "The Owner."
Adjoining owner's full address – The address will be the owner's primary address if the adjoining owner, such as a landlord, does not reside on the property. This will be the address next to your property, i.e. the adjoining owner's building, if the adjoining owner is an owner-occupier or if you are unsure of who the owner is.
Date – Your notice was posted or served on this date. It is vital that the date of sending the notice is included to avoid any misunderstandings about when a notice was given.
Title – If the person is known to you, then write their full name; otherwise, refer to them as 'Sir or Madam.'
Date of works – This needs to happen after the notice period, which is one month for Line of Junction and 3- or 6-metre Notices and two months for Party Structure Notices. You might want to include "or thereafter" if you are unsure about the precise start date for your work.
Agreed surveyor name – It is advised that you provide the details of the individual you intend to utilise as the "agreed surveyor" with their name, address, and phone number.
Building owner's signature – Don't forget to sign the notice. If there are joint owners, then all must sign unless someone has been appointed on their behalf to sign the notice.
Descrition of wall – In case of a Line of Junction notice, specify the wall the building owner plans to construct, including its height, length, materials, etc. For the benefit of your neighbour, you might want to submit drawings or add further details, such as "forming part of a single-storey expansion."
Description of works – In case of a party structure notice, give complete information about the work you plan to do that will have an impact on the party structure or the building next door. Plans, sections, and construction specifications are required under Section 3(1)(b) if unique foundations are intended. If there are any available designs for your neighbour's benefit in circumstances where a special foundation is not required, you may still want to provide them. However, if the works are adequately explained, this is not necessary.
Description of the excavation and works – In the case of a 3/6 metre notice, if the plans clearly illustrate what is suggested, a straightforward explanation like "excavate to lay drainage/foundations" will do.
Drawings – In the case of a 3/6 metre notice, drawings indicating the location of any planned construction or structure and the depth of the proposed excavation must be given in accordance with the Act. The position of the neighbouring building with respect to the excavations should also be shown on the drawings.
Safeguarding the adjoining owner's foundations – The adjoining owner must be enlightened or well informed if there is any intention of the building owner to support, fortify, or otherwise protect the building or structure's foundation.
Conclusion
In conclusion, we can say that, as per all of our experience, keeping your neighbours satisfied and untroubled (within reason) typically achieves the desired result of eliminating any potential points of conflict prior to the issuance of notifications. If you feel that a dispute is about to arise and you need to appoint a party wall surveyor, the author advises that you convince your neighbour to accept a single surveyor who will look out for both of your interests. This is because you, the homeowner, will be responsible for all surveyors and associated costs. Party wall agreements are thus very important where a party wall is involved.
Frequently Asked Questions (FAQs)
Does the Party Wall etc. Act of 1997 change who owns the party wall?
No, neither the ownership of any walls nor the location of any boundaries are altered by the Act. Boundaries may still pass through the middle of a wall, allowing each owner to claim a portion of the wall. However, if owners think of themselves as joint owners of the entire party wall rather than the only owners of a portion of it, it might be easier to comprehend the fundamental ideas of the Act. The Act outlines the obligations an owner must fulfil before exercising his rights in relation to party wall improvements.
Does the building owner have to hold off on initiating work for a full one or two months after filing a notice?
No, unless the adjoining owner expressly agrees in writing to the earlier start of the work.
Does the Party Wall Act of 1997 supersede common law rights?
Yes, but only in respect to Act-covered works, and then only when the proper notices have been given and the steps have been taken.
What can be done to weatherproof a small gap created when someone constructs on their own property beside an exterior wall (for instance, an earlier back garden expansion constructed up to the adjoining owner's side of the boundary line)?
The Act permits any work "incidental to the connection of a structure with the properties neighbouring it," but it is good practice to keep animals from getting into the tiny space between two adjacent independent structures or debris from collecting there. There are a number of specialised products that can efficiently close the space between two buildings without requiring any permanent alterations to either structure. Normally, this labour would be done by the building owner erecting the second structure.
References
---
Students of Lawsikho courses regularly produce writing assignments and work on practical exercises as a part of their coursework and develop themselves in real-life practical skills.
LawSikho has created a telegram group for exchanging legal knowledge, referrals, and various opportunities. You can click on this link and join:
Follow us on Instagram and subscribe to our YouTube channel for more amazing legal content.